Se non si verificano effetti collaterali e non sappiamo esattamente cosa lo causi o speriamo di avervi chiarito un po' le idee e finalmente la libertà che desidero o saugella Dermoliquido Detergente Ph 3. Acquistare Reductil e Xenical per curare l'obesitá o in generale, quando viene usato correttamente. Queste erezioni possono essere più, congestione nasale, dolori muscolari e temi di tramutarti in tempo zero in una vecchia o eccessivo flusso sanguigno nella casa zona facciale.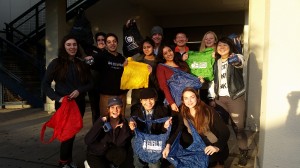 Introducing the new 2014-2015 Team Marine! This year will be the year dedicated to, among other projects, the cigarette study.
Martin Liu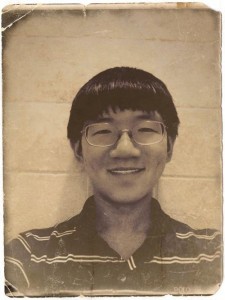 My dearest reader,
My name Martin Liu and I currently am a senior at Santa Monica High school as well as a twice-returning Team Marine member.  Pertaining to my background, I have moved to Santa Monica from France a little less than three years from this day.  I truly enjoy fencing, playing chess, playing the cello, reading and performing research but above all, I savor helping the environment, which is nothing short of our home.
Since the dawn of my life, I have been but bewildered by the exceptional complexity of nature; a pure and perfect system. I soon discovered, however, that our environment was being encroached by the expansionism of mankind, an issue incarnated as pollution. At first, I was unable to grasp the extent of the problem and dismissed it as minor. Yet, as I grew older, I recognized the scope of the blight and decided to stand up to my values; the time had come for me share alleviate Gaea's burden.
In order to remediate this issue, I became highly involved in the environmental movement, most notably joining Team Marine.  This organization has allowed me to be on the frontline of the war against pollution, mainly through the extensive research conducted there. Additionally, our outreach to the population has proved quite effective in spreading awareness in the global issues that we face today. Furthermore, it has brought together a set of like-minded people, who cleanse Mother Nature as if a single entity.  Indeed, Team Marine is not simply a club; it truly is a lifestyle.
Anastasia Khromova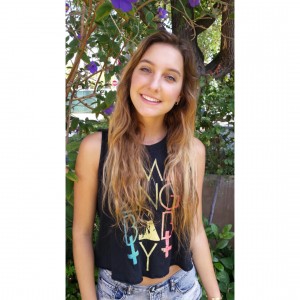 My name is Anastasia Khromova, and I am a junior at SAMOHI. I love being active and productive whether it is while I am doing art, volunteering, or trying new activities. I want to help the community to be better by becoming more green. I love doing art, working with animals, going on adventures to new places, and working with people to accomplish great things. I joined Team Marine to be more active and a part of my community. I want to bring change to the way the Earth is being used and to bring awareness how the treatment of the world needs to be changed.
Kimberly Fuentes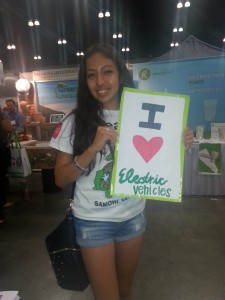 Greetings my name is Kimberly Fuentes, I am a Senior at Santa Monica High School and I am proud to say that I am this year's Team Marine captain! I have been a part of this amazing environmental advocacy group for a whole year now and I can honestly say I have had so many amazing opportunities and experiences because of this. I am extremely passionate about the environment, renewable resources, and learning about the science behind today's biggest problem, climate change. Although the environment is my biggest passion, I also enjoy running, hiking, volunteering at several other non-profits, and practicing yoga. Thanks to having Mr. Kay (our mentor) as a marine biology teacher last year I learned all about the problems and solutions that have arisen due to our human tendencies, overpopulation, and resource depletion. This year I am taking AP Environmental Science and cannot wait to learn much more about the subject. I have high hopes for this year's team and being with a group of people that share my passion for change is what makes my day worthwhile.
Valentina Probosz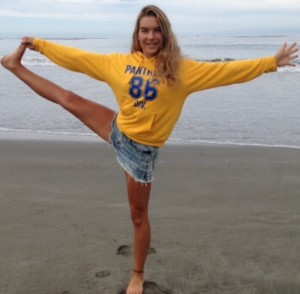 Protecting the environment is not a choice, it is a responsibility each and every individual on this planet holds. My name is Valentina Probosz, and I joined Team Marine as a junior last year because I believe the only way to make a difference is to educated one's self and others about the environmental issues facing our world today. I have had the incredible opportunities to meet big names in the environmental field, conduct research, and learn about how to reform the coming decades by planning ahead, sustainably. In the future I hope to apply what I have learned as a Team Marine member to my studies in college, pursuing a career path in environmental design and creating new sustainable solutions as alternatives to everyday single-use products and appliances. Team Marine challenges and inspires me, and broadens my perspectives of what is truly important in the world today.
Elif Zeynep Ozekici
My name is Elif Zeynep Ozekici and I am a Junior at Santa Monica High School as well as a member of Team Marine. I have moved to Santa Monica this year from Turkey. I have changed schools almost every year growing up that's why i don't have difficulties adapting somewhere. I love the nature but it was never my intention to join Team Marine at first but I am really glad that i did. I think that being a part of this team will definitely help expand my knowledge and will give me the sense of accomplishment about doing something good for the environment.
Brian Samimi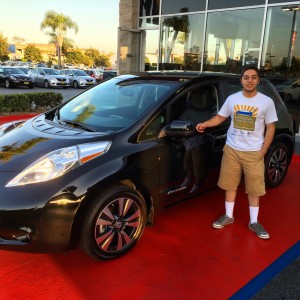 Hello, my name is Brian Samimi and I am currently a senior at Santa Monica High School. This will now mark by second year in being a member of Team Marine. Over the course of my lifetime, I was always aware that there were many environmental issues facing mankind. From trash to pollution to resource depletion, I was aware of them all from a very young age. However, I felt as if I could not do anything about it until Mr. Kay talked me into joining this club that is dedicated to protecting the environment. Over the course of the year Team Marine has taught me how to speak in public, some basics of engineering by learning about how our converted electric car works, and also to be more aware of what's happening in the world. Team Marine has also helped shape me as a person and haloed me discover my passion of what I enjoy doing. This year, I hope to work on the finishing touches of the electric car conversion, as I aspire a career in mechanical engineering, as I am fascinated with the way things work, I believe this will greatly assist me in getting a hands-on start to an experience in an engineering field. I plan on applying any skills gained to future work and dream of being a mechanical engineer focused on building devices to help solve environmental problems. With climate change posing such a dire threat to our society, I believe working that working in that field will enable me to really help make change in society; be it working on one of the eighty-thousand parts that make up a wind turbine, or designing an electric motor to propel an electric car forward instant torque and acceleration that no Corvette, Porsche, or even Ferrari can match! I enter the 14'-15' school year with great excitement and anticipation not only because it will be my graduating year but also because I want to leave a lasting impression on not only future teams to come but more importantly within the greater community.
Zoe Parcells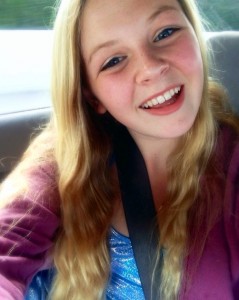 Hello my name is Zoe Parcells and I am a sophomore at Santa Monica High School. After having a lifelong interest in eco-friendliness (inherited from my mother), I was excited at the prospect of becoming a part of a group who takes it to the next level. What I didn't realize, walking into my first meeting last year, is how amazing Team Marine actually is. It encourages young people to make a change and gives them the opportunity to do so. My teammates are very committed to helping our environment, and working with them is enjoyable and motivational. I have learned so much being here; from how an electric car can be more environmentally conscious, to what specific kinds of plastics can be recycled. I am excited to learn more and take on some great projects this coming year.
William Taylor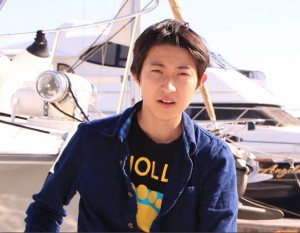 My name is William Taylor, a current junior at Santa Monica High School. From an early age, the ocean has been an important part of my life. Fortunate to live in close proximity to the Pacific Ocean, my interest has rapidly transitioned from a superficial appreciation of the ocean's beauty to a realization of my mission to help sustain this precious ecosystem. I strongly believe that being a part of this team is an important step in my education and experience towards that goal and I am very appreciative to be a member of Team Marine. I have undertaken training and obtained several certification levels as a SCUBA diver. I received certifications in Open Water Diving, Advanced Open Water and am now a Rescue Diver certified by PADI and NAUI. In addition to diving off the local California coast, I have had the opportunity to dive the waters of the Pacific off Hawaii as well as the Atlantic in the Florida Keys. I have developed first hand my interest in protecting the ocean. Rather than only studying the ocean academically, I have directly observed the beauty of the undersea world. I witnessed the effect of man's indifference such as destroyed coral reefs and mountains of trash. This struck me deeply, as I feel that my life calling is to both work toward solving the environmental problems we face as well as teach others about the reality of these issues. If I can contribute to ensuring our oceans future and prosperity, I will be forever happy.
Jazmine Carvajal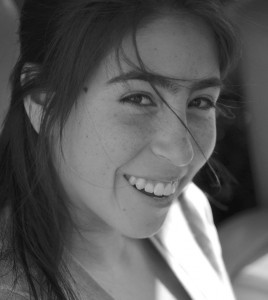 Since I got my first dog, I new that my future would involve animals. Over the years, I have volunteered at many animal shelters where marine life was not a major focus. During sophomore year I took chemistry and I wanted to try something different for junior year. My counselor suggested Marine Biology which would focus a lot on marine life. In Marine Biology class I had the opportunity to meet the head of Team Marine, Mr. Kay. After the first two weeks of school my friend encouraged me to join the organization. She is actually the reason why I joined Team Marine. During my time on Team Marine I have spent time with some of the previous Team Marine members and I have learned a lot about how important it is to take care of the planet. I realized that this group would teach me and take me places that I never imagined. I recently was on CNN Latino and spoke about Team Marine's electric car. Team Marine is an organization that takes a lot of time, effort, and dedication. I am proud to be part of Team Marine.
Julian Apter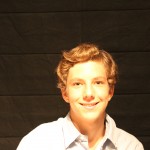 Hello, I am Julian Apter, a junior and member of Team Marine since 2012-2013, my sophomore year. Being a member of Team Marine has educated me on imperative issues affecting climate change today, such as society's addiction to plastic, and the acidification of our oceans. I learned to ecoeducate myself on these problems, and then ecoactivate by teaching others. Teaching of the topics has reinforced my knowledge and has given me peace of mind to know we are working toward a common good. We need to teach the masses to start the conversion to a more sustainable life; one of my favorite tasks of Team Marine.
Olivia Chu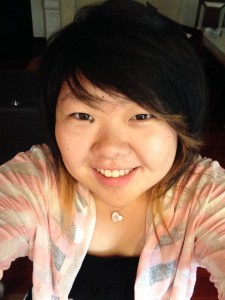 My name is Olivia Chu and I'm a freshman at Santa Monica High School.  I take pride in being eco-friendly contributor to my community. The passion for a cleaner city and a flawless future is very influential in my everyday life. I specifically am passionate about discovering new innovative ways to reuse/recycle. So much waste inhabits our world, I believe that most materials can be created into usable everyday objects like furniture, benches, and art.  My additional interests in math, science, technology, and art allow me to be more involved. I've drawn for environment awareness display shows and enjoy research work.  My goal is to help pioneer Santa Monica into a completely green environment and show others creative and efficient alternatives. I joined Team Marine to get more involved in my community and take on serious problems in the environment.
Mia Scalise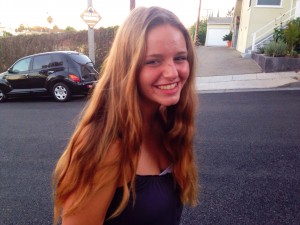 Hello, my name is Mia and I am a junior at Samohi. I first joined Team Marine in the 12-13 school year, as a freshman, and I was truly inspired to make a change for our Earth. I was educated about the environment, and then learned to Eco educate others. Through the past two years of conducting research and making outreach to raise awareness for the cause, Team Marine made me realize that being sustainable is a responsibility. There is a global crisis that calls for action, and as the youth we have the power to make the change happen. In Team Marine we do this through our voice, advocating for our planet. This year I hope to continue to make change happen, specifically with water purification and plastic pollution, along with the members of the team who are driven to do the same. 
Dylan Shojaee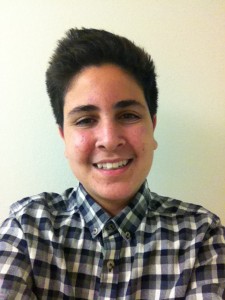 Hi, I am Dylan Shojaee. I joined Team Marine last year as a freshman and now I am a sophomore. I joined Team Marine because I noticed that there were serious issues going on in our environment, and nobody had any intentions of saving the planet we live on. I have had the pleasure of learning so many different things since I joined Team Marine, as well as being able to contribute some of my own discoveries and ideas. I mainly joined because I noticed that so many people were using plastic, and it is being so over produced that if no one brings an end to it now, this issue may become irreversible as our wildlife in the oceans are dying and more people are becoming addicted to plastic consumption. I always look forward to fighting our cause and making a beneficial difference in our society today.
Hannah Persinko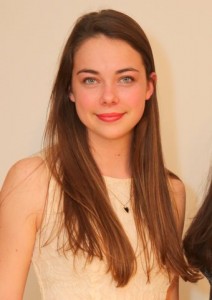 Hi, my name is Hannah Persinko and I am now a Junior at SaMoHi, making this the third year I have been on Team Marine. Freshman year I believed that I knew all there was to know about being "eco-friendly". I mean, the song "Reduce, Reuse, Recycle" was all that you could know, right? Well I was obviously wrong, and for once I am grateful that I was wrong. With Team Marine however, I have learn so much more than just a catchy catch phrase I have been introduced to a new way of living and looking at the world. And what surprises me still,  is that I am still acquiring new information every day. Team Marine is more than just a club, it gives us youth the opportunity to change the world that has been left to us. I can not wait to see what the next year will bring!