The QuikSCience Challenge winning team's prize is a week-long trip to Catalina Island. The official description for this trip on the QuikSCience website is: "an expedition for the students and their teacher or advisor to the USC Wrigley Marine Science Center on Catalina Island. The one-week trip will include expeditions to different parts of the island, visits to laboratories at the USC center, snorkeling, kayaking and hiking."
I say it should read "the best possible way to spend 5 days of summer of '12"
At 4:00pm on June 29, Team Marine joined the 2nd place winners from Hawaii's Kamehameha High School to board a boat to the USC's Wrigley Institute on Catalina Island.
Our first "actual" day started on June 30. We were given an orientation of the campus from the marine research laboratories to the touch tanks. We were able to hold a sea cucumber, a starfish sea star, and a sea urchin. We then set out kayaking, paired with a buddy from the Hawaii team, and rowed our way to Two Harbors with Terri and DJ explaining places of geological importance along the way. Snorkeling was a very, very cold, but nonetheless an unforgettable experience. We first wrestled with our wetsuits (an article of clothing that is extremely difficult to put on) and put on our snorkel gear. Terri led us into a narrow passageway to a cave and then we swam to the other side of the boat dock to see leopard sharks and bat rays. After all the energy-consuming activities, we were all ravenous and wasted no time devouring food for dinner. If this was an indication of how much we were going to eat for the rest of the trip, I was quite worried. At night, we had a plankton lab which consisted of observing samples under a microscope. Lorraine helped us with the plankton tow with a 80 micron mesh net. We were able to see bioluminescence when Lorraine ran her hands against the net. It was just magical watching bright sparks from bioluminescent plankton twinkle in the night.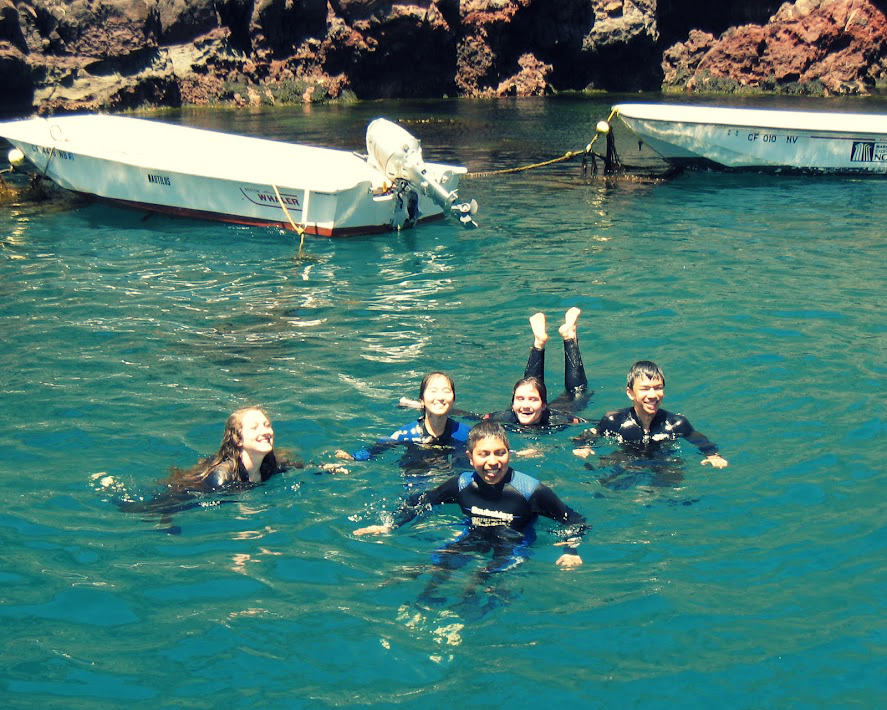 Day 2 was more relaxed, yet still packed with adventure and fun. We took a road trip to Little Harbor where we went for a hike and explored the beach (all while being environmentally conscious and picking up trash and single use plastics such as bottle caps, straws, and foam). We then unleashed our artistic side with soapstone carving. I made a fish while others created a seashell, a shark, and a ball. We then took the bus to visit the island fox (which was very small, comparable to a household cat), a bald eagle, and a golden eagle. Along the way, we were fortunate enough to spot multiple bisons! Dinner was at Airport in the Sky, where some students tried bison burgers. Back at the USC institute, we headed out for a night snorkel. This time, I was ready for the cold; equipped with two wetsuits and a hood. We saw lobsters, opal eyes, and when we shined our torch in the water, schools of Senoritas and larvae would swim toward it. Even with my prescription mask, I couldn't see very well in the dark and lost my snorkeling partner, Annie, too many times to count. However, the night life of the sea was fascinating to say the least.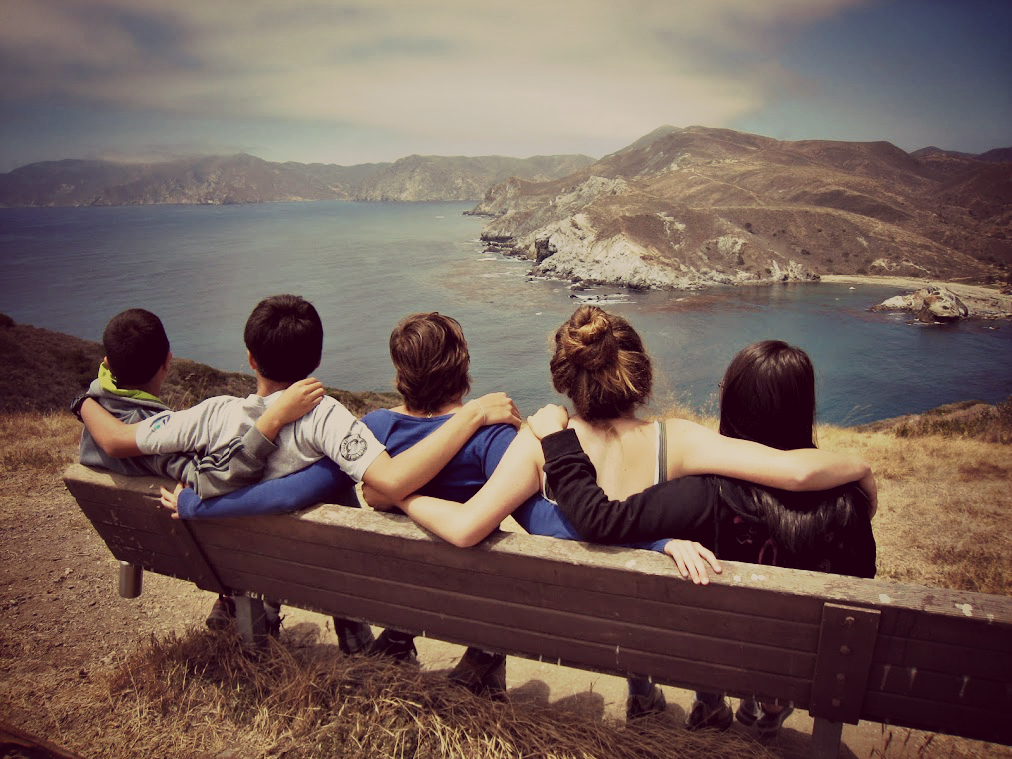 The third day was the best day of this trip for me (with the exception of saying goodbye to the Hawaii team). We were definitely sad to see them leave and felt their absence. After a wave of goodbyes, we came back to the institute and DJ showed us her secret hiking trail, which led up to a Great Blue Heron's nest. We felt adventurous and hiked further up the trail (DJ admitted that she had never gone past the point). It was a good thing we spontaneously traveled further, because we discovered the perfect place. It had a wooden bench that looked out onto the ocean. We also saw a pod of dolphins diving as they crazily chased after their prey. At Two Harbors, Team Marine went mountain biking on a trail that went past Cherry Cove. Thanks to this trip, I discovered my new favorite activity: paddle boarding. It was the first time I had paddle boarded and I was scared of falling off. Fortunately, I found my balance and headed out to the deeper water. I absolutely enjoyed all the activities Terri and DJ had planned for us that day.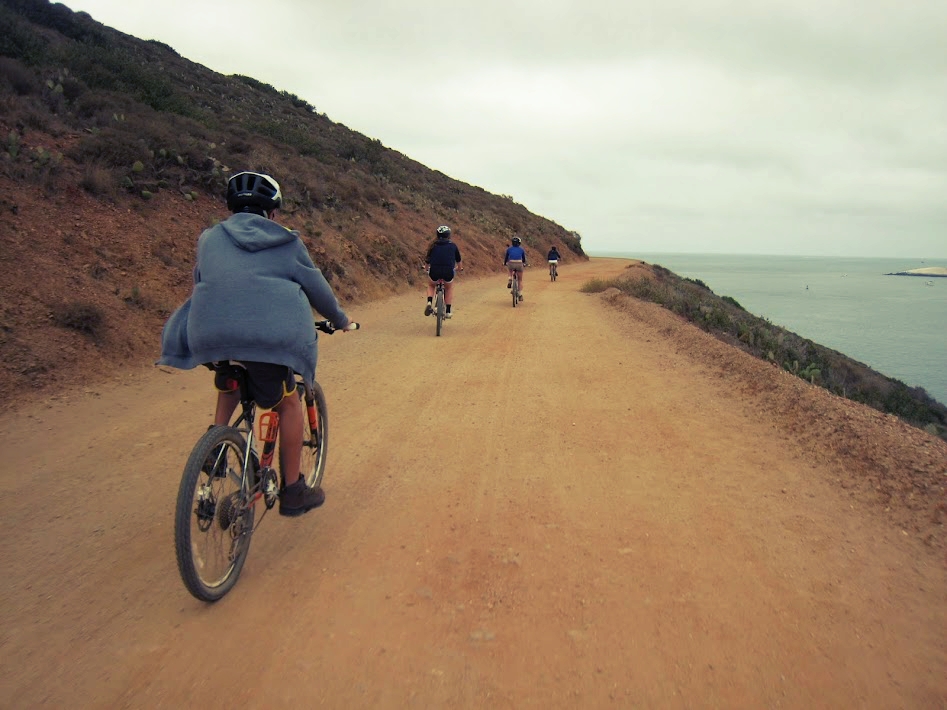 The last day for Car Team on Catalina Island was spent with the Bag Team (who were here for their one-day trip). Terri and DJ took all of us kayaking and upon Mr. Kay's request we paddled to Bird Rock. It was a tiny island covered in bird scat with a small patch of green grass. There were sea lions resting there. As we got closer and closer, the stench was overbearing. We pulled the neck of our Team Marine shirts up to cover our noses and paddled away. This was followed by a short hike where we spotted a trail of bison poop and indeed we saw a lonesome bison at the top of the hill.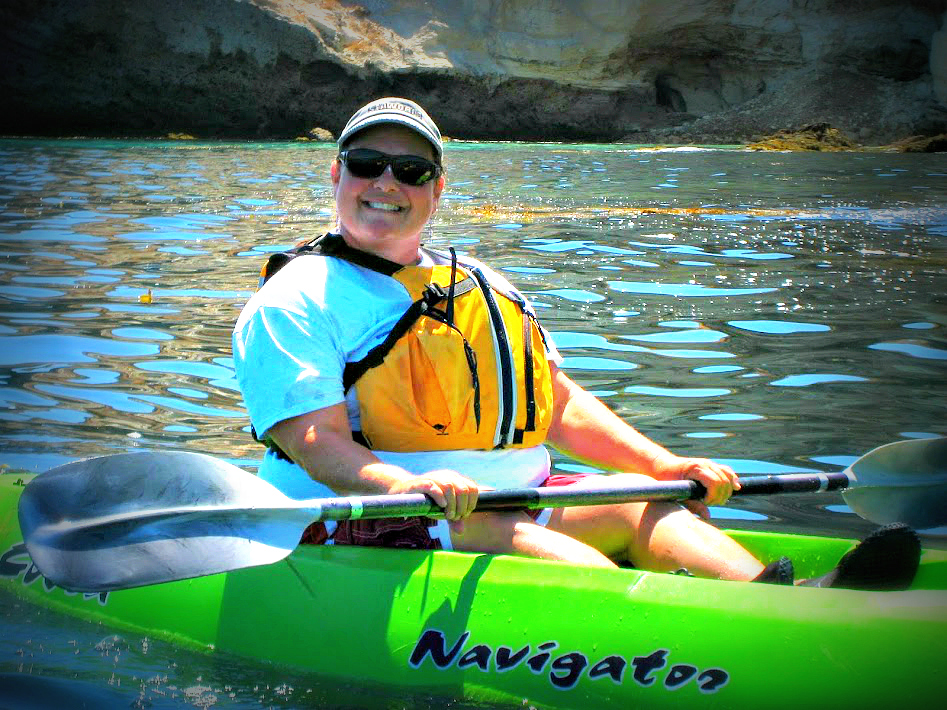 The past few days on Catalina Island was incredible and I'm grateful to Terri and DJ for always putting the students before themselves and making sure we had fun. Not only was this an adventure, but also it proved to be a great way to absorb information about the wildlife and marine life of Catalina. As I stood on the boat looking back at the island getting further and further away, I found myself realizing this trip had brought Team Marine members even closer together. QuikSCience Catalina Trip '12, you will be remembered for years to come.
Written by Angelina Hwang