Introducing the 2012-2013 Team Marine!! This year, expect the electric conversion of the 1971 Volkswagen to be completed. Also, the results of this years bag surveys will be published too. Team Marine has many upcoming projects that will be posted on the site as the year progresses.
Edie Cote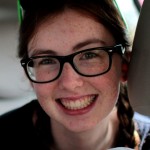 Hi, I'm Edie Cote and I'm a senior at SAMOHI and one of this year's captains. Last year, I learned a lot from being in Team Marine. Not only did I acquire the basic knowledge surrounding environmental issues, but I leanred how to educate people, work with people, and ultimately lead people to achieve a common goal. This year, I look forward to completing new projects and leading Team Marine eco-beasts into a more sustainable future!
Angelina Hwang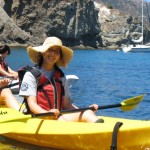 My name is Angelina Hwang and I am a junior at Samohi. From a young age, I have been fascinated by nature and wildlife. Through Team Marine I was able to nurture my passion for the environment. I met other dedicated and like-minded students who envisioned a future where the issues of plastic pollution, ocean acidification, and global climate change (just to name a few) are solved. I was fortunate enough to have the opportunity to partake in the electric car conversion, conduct grocery bag research, and inform the community through educational outreach activities. Team Marine has enabled both of my passions, science and environmental advocacy, to combine into a single movement. I am grateful to be a part of this incredible group and will continue my endeavor to create a sustainable future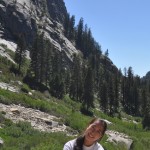 My name is Adrienne Hino and I am a senior at Santa Monica High School.  Last year, I was awarded the Team Marine Player's Choice Award for being the team member who best exemplified the values and characteristics of maturity, dedication, a positive attitude, and a strong team work ethic to create an effective collaboration with all of my team members, all of whom I consider to be some of my dearest friends. While my love for nature and passion for science has been apparent to me since I was very young, it wasn't until I accepted a fellowship in Wyoming, where I was immersed in nature, that I really realized the vitality of preserving our environment. It was then that I was able to not only recognize a need for preservation of our environment, but I was also able to develop a true appreciation for and share a deep connection with nature.  I've come to the conclusion that in a world of 7 billion people that have such a huge and often deleterious effect on our precious planet, it is paramount that we all take an active part in conservation of our environment. Team Marine is a very important part of my life because it allows me to synthesize solutions to many environmental issues and create a positive change in the world. 
Candace Narvaez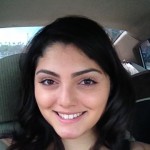 Hi my name is Candace Narvaez, I'm 17 years old and a senior at Santa Monica High School. Every since I was little I have always loved animals and took pride in telling all my friends and family about conserving our environment and stopping animals from going extinct. I have always wanted to go green but felt like I had no power and wouldn't make a difference. When I took a marine biology course in my junior year, it opened my eyes to how serious our planets health is and how bad it has become and is becoming. It also made me realize I could make a difference. I joined Team Marine to do just that; to help prevent us from destroying our planet and all of the  organisms that live in it.
Matthew Ware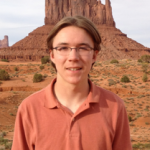 I'm Matthew Ware and I'm a junior at Santa Monica High School, where I'm currently studying marine biology. In my free time I love swimming, camping and hiking in California and in the Southwest. I've been involved in activism on social and environmental issues for a number of years, first with Human Rights Watch, and later with the Climate Reality Project, where was trained as a presenter by Vice President Al Gore this year. I look forward to working this year to reduce plastic pollution and turn the tide on climate change both in our community and around the world.
 
Ellie Reynolds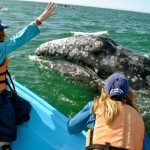 I'm Ellie Reynolds, and I'm a junior at SAMOHI, as well as a new Team Marine member. I joined Team Marine because everywhere I looked, people were mistreating their environment, and I felt that a little education could show people how urgent the threats towards our climate, and our marine life are. People don't seem to realize how easy it is to mend our ways, and to recycle, to stop littering on beaches, or to reduce our carbon footprint by biking once in a while. I'm very interested in marine life, particularly whales, and preventing the many threats humans pose to their delicate way of life. I'm very excited about the work we'll be doing this year in Team Marine, and I hope to participate in many beach clean-ups, and attend as many events that advocate for environmental protection as I can. 
 
Hannah Persinko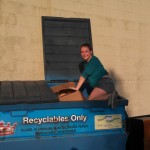 Hello, my name is Hannah Persinko and I am a Freshman at Santa Monica High School. I was influenced to join Team Marine by my older sister, Emily who was in Mr. Kay's marine biology class last year. I tagged along to a few events that she had to attend and decided I really enjoyed what Team Marine was doing. I love to be outside, especially on the beach and I hate to see trash lying on the ground with people stepping around it, not bothering to pick it up. I admit I haven't done the best job looking after my planet, but from this point on I know I will do great things with Team Marine.
Aubrey Dondick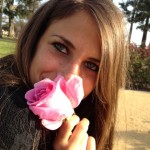 I joined Team Marine to learn about the environment and expand my knowledge of the world. Not only have I learned about the environment but I have also learned about myself and how I play a huge role in this world and can create change in so many different ways. Never did I think I would be digging through garbage for recyclables to send life straws to third world countries or giving speeches to Santa Monica City Council for the right of sustainability. Team Marine has done more than teach me how to be a leader and good Samaritan while contributing to my world but has enlightened my future and inspired me to pursue in my engineering aspiration as an environmental engineer. I recommend joining Team Marine if you share the passion for our environment the way that we do, you will not be disappointed.
Juliet Jimenez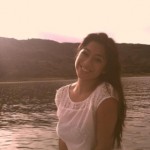 My name is Juliet Jimenez, and I am a senior at Santa Monica High School. I have always been so passionate about the ocean ever since I was a baby. My love first began when I was introduced to surfing in Malibu. For as long as I can remember I have also been fascinated with marine mammals, and their lifestyle in a different atmosphere. As I grew older I noticed  more trash in the places we call "beach" and started to question the amount of plastic bags I'd see floating in the current. High School arrived, and I first noticed Team Marine recycling outside after school. I then knew immediatly that I wanted to be a part of such a strong organization that makes a difference in our school as well as our environment. Fast-forwarding from that day, I have changed into a more self-aware, knowledgable individual with the drive and interest in learning more about the environmental  issues we experience daily. I recently have been rewarded the opportunity to attend Hawaii Pacific University this fall, with strong intentions to major in  Marine Biology. Being in both Marine Biology, and Team Marine gives me a kick-start to where I want to dedicate my career to.
Katie Oran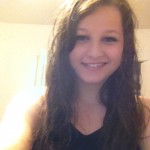 Hey my name is Katie Oran and I'm a junior at SAMO. I just recently moved to Santa Monica and someone suggested that I check out Team Marine. I've since been involved in several opportunities that I would not have been apart of otherwise. Being in team marine goes beyond just beach clean ups and volunteer work; it is a way to be involved in helping make our planet healthy and inspiring others to do the same. If we do not protect our planet now there will be nothing left for future generations.