After attending numerous conferences, workshops and lectures to educate ourselves, we taught community members about marine debris, storm drain transport and runoff, sustainable products and practices, renewable energies, and global climate change. Our eco-projects included beach clean ups, a school-wide plastic bottle cap drive, erecting a REthink Art Display on the 3rd St. Promenade made out of the collected 34,727 bottle caps, organizing two student marches against single-use plastic products, testifying at City Hall to express our support of the ban on plastic bags from all retail stores in SM, building a solar-powered boat for the Solar Cup, joining Jane Goodall's Roots and Shoots Program to spread our ideas and network, partnering with the Surfrider Foundation in their Teach and Test ocean water quality monitoring program, advocating for the preservation of the Ballona Wetlands, restructuring the website to facilitate updates by future Team Marine, presenting at several gatherings including a Generation Earth Water Pollution Prevention Workshop, and teaching at several different schools.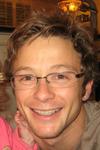 Sup Ya'll, and thank you for visiting the Team Marine website! I am the coach and Marine Biology Teacher of the Team Marine students at Santa Monica High School. My passion for the marine environment and protecting this precious resource stems from my youth. I grew up in LA surfing, fishing, and diving in our local waters. As a senior at Palisades Charter High School, I took Marine Biology with Mr. Ray Millette who inspired me to pursue Marine Biology at UCSB and become a teacher. In college, I studied abroad in Brisbane, Australia at the University of Queensland, where I got to dive the amazing Great Barrier Reef. I enjoyed the program and the people there so much, that I later returned to the Down Under to do my Master's Degree in Marine Biology and play soccer for the university. I lived in Australia for four years all together, conducting my own
research
on remote tropical islands, snorkeling and diving amongst some the most magnificent corals, fishes, turtles, and sharks in the world. It was a privilege to be in such a beautiful place, but it was also a lot of hard work. I wrote a 270 page thesis on the feeding behaviors and predatory impact of gobies, a very diverse group of small-bodied fishes. I will soon be publishing several
research
articles in international marine biology journals. After completing my master's, I jumped into teaching and completed my Teaching Credential at Cal State University, Northridge.
Renee Klein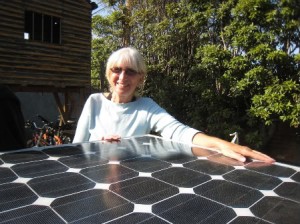 Mr. Kay gave me an amazing opportunity and privileges this year to assist and work with Team Marine and the solar boat project; what an incredible journey we have experienced and achieved. I have recently studied at the Forestry Institute for teachers at California State University Humboldt to further my knowledge and certifications in Project Wet, Project Learning Tree, Project Wild, wildfire curriculum, Silva culture, and water quality/watershed studies. Last year, I participated in the Boeing Teacher Institute at the
Aquarium of the Pacific
and with Earth-watch to study marine mammals. I was selected by National Geographic to participate in an educational program in the Channel Islands. I studied ESRI Arc-View with the Ocean Explorers CIPE (Center for Image Processing in Education) for three years. The last two summers, I have worked with COSEE (Centers for Ocean Sciences Education) to mentor teachers and attend CAPSI Institute at Caltech to study biogenetics. Recently, I was awarded the California Educators Award for Ocean Science Leadership from the Wrigley Institute for Environmental Studies, University of Southern California. I have taught multiple areas of science in high school for over 30 years. Presently, I serve on Mount St. Mary's College Special Education and Education Advisory Council and as an outreach educator for Roots and Shoots with the Jane Goodall Institute. Team Marine received a Roots & Shoots grant this year for their water quality studies with the Surfrider Teach and Test program. I am greatly looking forward to our participation with
solar cup
and racing our solar boat.
I was born in Santa Monica in 1993. I am an avid beach goer and love the ocean. I surf, boogey board, swim and am a junior life guard with my life guard certification. I play water polo at Santa Monica High School and as a sophomore was captain of the JV team. I am on Academic Decathalon's ocean bowl team. I volunteer at the Santa Monica Pier Aquarium and I go on many
beach clean ups
. I believe in protecting our environment and conserving nature.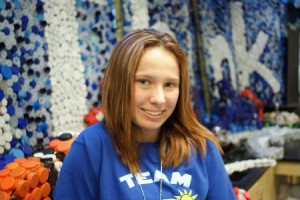 Hey! I was born in Santa Monica in 1992. I love the environment ever since i was a kid. I love to swim, and i try to do it as often as possible. I am a junior in high school and on the SAMOHI wrestling team and went to girls California state last year and took 9th place. I have volunteered at the Santa Monica family YMCA since 6th grade along with Evelina Weary. I believe that we can all make an impact on preventing global climate change we just need to push our community on helping make the right and Eco-friendly decisions.
Hey, I'm Brenda Luis. I'm a junior at Santa Monica high School and I'm on Team Marine. Being on Team Marine, is an excellent way to help out the environment and the next generation. I wanted to be part of the fight against plastic and all things that are not environmentally friendly and joining Team Marine was an excellent way of doing so. I want the next generation and the generation after to be able to enjoy the simple wonders that the earth has to offer like the ocean, air, and rain!!! All these wonders makes me happy i spent long hours trying to get lesson plans on time or presenting to the City Council of Sana Monica. All of this is to help reduce global warming, so that we have a better world for the future. A world without acid rain, stopping birds from dying from the consumption of plastic, stopping the unpredictable weather, and animals loosing their habitats due to global warming is something we, Team Marine, are giving our best to put an end to it .
Hey everyone, I'm Ariel Yakura. I currently live out in Santa Monica with my father. I spend a lot of my off time/ break time either out in the San Fernando Valley or in Wisconsin . Ya know… catching up with the family and/or friends. I like to keep busy so it isn't a surprise that I have found myself involved with Team Marine. I have always enjoyed science and nature, so helping to protect it seems very second nature to me. More importantly I find myself learning constantly when Team marine comes together and that is just one of the many great things about being on this team. I love reaching out to anyone and everyone and feel as if all people need to be kept in the loop, especially about such important things. This is all due to my love for the ocean and all its mysteries and dangers. With college approaching I find myself looking into a career in medicine and a degree in Scandinavian studies, while advocating for the environment. Until then I keep myself occupied with creating art, reading, school, dancing, friends, dreaming, and of course Team Marine. So, lets reduce, reuse, recycle, refuse, and
REthink
!
Hello! My name is Amanda Dworkin, and I am currently a freshman at Santa Monica High School. Living in the costal community of Santa Monica, the connection to the ocean and its daily effects on people is especially evident in cases such as myself; I am literally almost always at the beach, going multiple times a week whether it's to catch some waves, walk the dog, hang out at the pier, or (attempt to) skateboard. When it comes to water sports, I am obsessed: get me into swimming, surfing, boogie boarding, body surfing, snorkeling, kayaking, rafting, or paddle-surfing and you'll never get me to leave. Environmentalism is automatically attached to the idea of practicing most sports and participating in most events outdoors–living in awareness and balance with the environment has, since I was a little kid playing in the Malibu Creek Tide pools and hiking in the Santa Monica Mountains, been an essential factor of my life–although my interest in sustainable living and alternative fuels have only really sparked quite recently after participating in my first QuikSCience competition last year with the John Adams Middle School team. Through the program and the people I worked with I became more exposed to information and began to see the real difference the just a small group of students could make in their world. After learning about the same program at SAMOHI, I jumped at the chance to join and make an even bigger change in our area.
Hey there i am Andrew the tech guy of the team marine generation three. what is there to know I'm 5'11 170 lbs and i live in Santa Monica. I play hockey for fun and am very good at roller blading. I'm on team marine because i am very passionate about the earth and have a very small carbon footprint in how i Rollerblade everywhere. i have a Youtube account the i maintain regularly kingmeplz3399 and be sure to subscribe!! Another thing about me is that I am a die hard Los Angeles Kings fan, my favorite player is Azne Kopitar and i listen or watch every single game. I also fancy chess a lot and i you wish to play me e-mail me at kingmeplz3399@yahoo.com to request a Yahoo Chess challenge. Thanks for reading this and have a good day!!!
Hi! My name is Shirin Bhagwagar, I am seventeen years old and I am a senior at Santa Monica High School. I am a proactive student who loves working with other students. I have been involved with ASB(student government), Marching Band(flute) and am currently a member of Team Marine. I also volunteer at UCLA and Habitat For Humanity. I joined Team Marine because I care about the environment and feel as though it is our responsibility to take care of it and give back to something we take so much from. I want to be a part of the process that will change our futures into one that is greener and wil benefit others. My leadership is what I bring to the team and I am looking forward to a successful year with Team Marine. If I am not with Team Marine, at school or volunteering I am with my four best friends that I love and spend every moment with!
Hey. My name is Megan Kilroy. I am 17 years old and a junior at Santa Monica High School. I have lived in Santa Monica all my life. I am the CO-Captain of our solar boat team along with Amanda. I love to be fun and spontaneous. My motto is to live life to the fullest and not regret a single day. I love to draw, travel, write poetry,and spend time with my friends. My life goal is to travel all over the world. I want to educate the youth about the environment and global warming. Our generation is vital to the survival of this planet an we need to act fast. I am also a huge advocate for same-sex marrage and stopping genocide. I love my friends and my family who have made me who I am today.